Meet the Team
Jessica Leavell, Ph.D.Specialties:
Learning disabilities, ADHD, and Autism spectrum disorders.
Eavan Miles-Mason, Ph.D.Specialties:
Assessment of learning disorders, ADHD, children with medical and psychiatric difficulties, and transition-age adolescents/young adults with developmental concerns. Ongoing follow-up care and consultation regarding educational and treatment planning.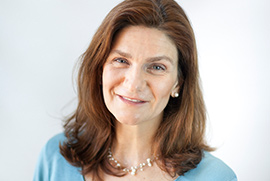 Janine Stasior, Ph.D., M.S., ABPdNSpecialties:
Assessment and ongoing clinical care of children with varied developmental concerns (e.g., LD, ADHD, medical illness, consequences of premature/multiple births)
Rebecca Tubbs, Psy.D.Specialties:
Medically and/or psychiatrically complex presentations, learning disorders, neurodevelopmental disorders, and genetic disorders.
Meghan Driscoll, Psy.D.
Rachel Mintz, Psy.D.
Renee C. Folsom, Ph.D.Specialties:
Autism Spectrum Disorder and other conditions that usually co-occur with this diagnosis; Attention-Deficit/Hyperactivity Disorder; Specific Learning Disability; Anxiety/Depression; and Mood Disorders.
MEET THE REST OF THE TEAM
Recent News
March 15, 2015
Directed by Dr. Renee Folsom of Johns Hopkins-Kennedy Krieger Institute

CDN CARES: the Center for Autism Research Education Services - The goal of this center is to use state-of-the-art knowledge in the proper diagnosis of autism and to include evidence-based practice into targeted educational and related services.
MORE NEWS